Ugandan ground troops from the African Union mission for Somalia (AMISOM) have killed six civilians in an attack against the port city of Merca, raiding a wedding and rounding up all the adult males in attendance before shooting them down.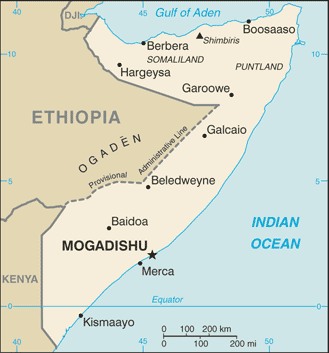 The neighborhood was the site of a bombing against an AU convoy, and a lot of civilians had already fled expecting the AU to carry out a massacre. The family in question had a wedding planned, however, and couldn't relocate it fast enough.
The Ugandan troops arrived, as expected, and started going house to house looking for people still in the area. They found the wedding, and apparently figured that was the best target they were going to find for revenge killing. Four of the six died immediately, while the others died of their wounds.
A report from Human Rights Watch (HRW) said that one of the shot men hid under a bed, but died of his wounds after AU forces refused to allow the family to transport him to the hospital. The AU insisted there was already an investigation ongoing on the incident, but locals reported not a single AU investigator had talked to any of the witnesses.