Al-Qaeda leader Ayman al-Zawahri has issued a recording in which he declared his support and allegiance for new Afghan Taliban chief Mullah Mansour, a video which included clips of his predecessor, Osama bin Laden, making the same statement on Mullah Omar, who Mansour is replacing.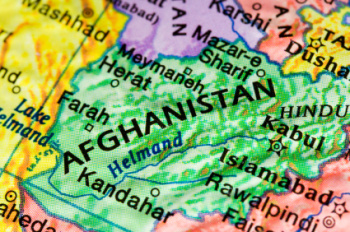 Zawahri declared the Taliban's former emirate in Afghanistan as the "first legitimate emirate after the fall of the Ottoman Empire," and went on to say there was no other legitimate emirate in the world today beyond the one the Taliban is trying to restore.
The comments appear in great measure targeted at ISIS, which has declared itself not only an emirate, but an outright caliphate, and has been trying to make progress in setting up shop as a rival to the Taliban in Afghanistan and Pakistan. Though a former al-Qaeda affiliate, ISIS is now seen as a direct rival.
But it also is an effort to shore up the legitimacy of Mansour as Mullah Omar's successor, a matter of no small import, as several Taliban leaders are said to have walked out of his election, and there is concern that a full-scale battle over leadership of the group could be coming.
Last 5 posts by Jason Ditz