Speaking today to the American Jewish Committee, Deputy Secretary of State Tony Blinken loudly defended nuclear diplomacy with Iran, declaring it to have made Israel considerably safer over the last 18 months than it otherwise would have been.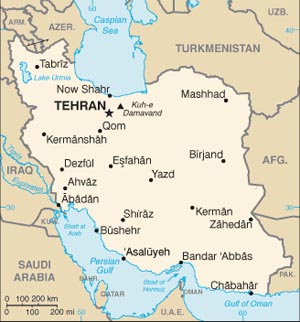 Blinken confirmed, as so many international officials already have, that Iran has lived up to all of its requirements under the P5+1 interim nuclear deal, and said the US had been able to verify everything it was doing in rolling back its civilian program.
Blinken went on to fault Israeli criticism of the diplomatic efforts as "simply misplaced," and based on "more myth than fact," noting that rumors of the final nuclear deal expiring at some point in the future, cited by Israeli officials repeatedly, were not true. He insisted there was no better option than diplomacy with Iran.
While officials have termed a final nuclear deal with Iran as close, questions over the exact terms have lingered, with the IAEA claiming Iran had agreed to unrestricted inspections of conventional military sites, and Iran denying that such an agreement had been made.
Hopes were to finalize the deal by the "deadline" at the end of the month, though the injury of Secretary of State John Kerry has made that much more difficult,and another extension of the interim deal is widely expected.