A statement from Saudi Arabia's state news agency claims a major cross border attack was launched by Yemeni military forces loyal to former dictator Ali Abdullah Saleh, sparking a battle Friday morning which left four Saudi troops and dozens of Yemenis slain.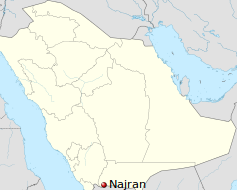 The fighting spanned the areas around Jizan and Najran, begin pre-dawn and lasting until around noon. Official Yemeni tolls have not been released, but the Saudis reported two ground forces officers, a border guard, and a National Guard officer were among their slain.
The Saudis began attacking Yemen back in March, and have threatened a ground invasion repeatedly over that time. There has been intermittent cross-border mortar and artillery fire from both sides since then, but this appears to be the largest actual battle.
Saudi Arabia has accused Saleh of backing the Shi'ite Houthis in Yemen, and last month destroyed his home in an airstrike. Saleh responded to this by urging Yemeni forces, most of which are still loyal to him, to resist the Saudi invasion forces.
Last 5 posts by Jason Ditz