Israel's coalition agreements seemed all settled, but one of the most recent pacts was with Jewish Home, and included a promise to add $13 million in funding to the World Zionist Organization's (WZO) Settlement Division.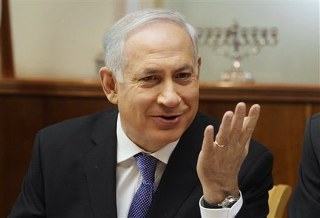 That's setting the stage for a big battle with the Attorney General's office, as back in February that office ordered the defunding of the settlement division, at the time with concerns centering around the money being used for political benefit.
The WZO has previously been used by Israeli governments to seize Palestinian land that had previously been ruled "off-limits" to them, and to assign that land to various settlements in the occupied West Bank.
The coalition deal seems designed to prop this scheme up once again, both by bankrolling the WZO, and by promising to retroactively legalize certain settlement outposts built illegally on stolen Palestinian land.
Last 5 posts by Jason Ditz