Ansar Beit al-Maqdis, the local ISIS affiliate for the Sinai Peninsula, has killed at least 17 people, including 15 Egyptian soldiers, in five simultaneous attacks on military checkpoints across the region.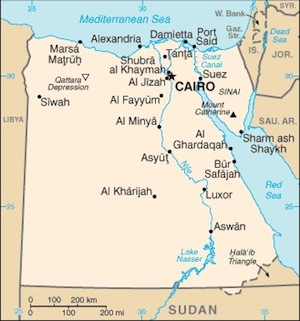 Reports from military sources are that 7 of the Islamist fighters were also killed in the clashes, along with two civilians killed in the crossfire. The peninsula has been in a state of emergency for months.
Egypt declared a high-profile military offensive against the Sinai Peninsula in the summer of 2013, almost immediately after the military coup d'etat ousted the democratically elected government.
Ansar Beit al-Maqdis has been the primary force contesting the Egyptian offensive, and has been quite successful in that regard. They declared allegiance to ISIS in November, aiming like many other Islamist groups to boost recruitment through affiliation with the more successful Iraq/Syria based group.