The Tehreek-e Taliban Pakistan (TTP) has carried out its single deadliest strike ever, attacking the Army Public School in the city of Peshawar and massacring students within. At least 160 people, overwhelming children, were among the slain.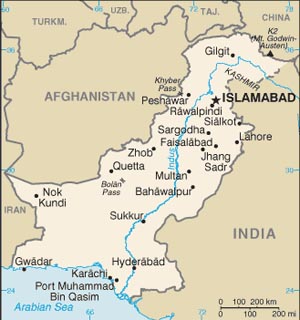 Eight attackers, wearing the uniforms of the Pakistani military's Frontier Corps, entered the school in the morning and began taking hostages. At one point they reportedly had over 400 students out of the school's 1,100.
The Pakistani military raided the building during the hostage-taking, and started a bloody gunbattle. The TTP attackers then started to go from classroom to classroom shooting everybody.
TTP spokesman Mohammed Khurrassani said the attack was revenge for the hundreds of tribesmen killed in recent Pakistani military offensives, saying that "we are facing such heavy nights in routine. Today, you must face the heavy night."
Last 5 posts by Jason Ditz