Saudi Arabia's decision to join the anti-ISIS coalition formed by the US earlier this year has made them an even bigger target for ISIS than they already were. So far, they've kept ISIS from invading outright, but that doesn't mean they aren't in danger.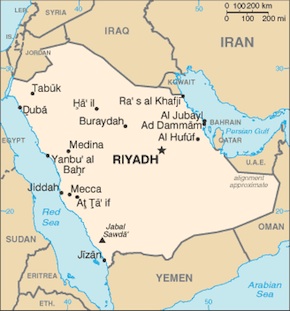 The Interior Ministry is warning that ISIS has been trying to gin up attacks against Saudi Arabia's Shi'ite minority with an eye towards fueling a sectarian civil war in the nation.
It wouldn't be that hard of a task, as the Saudis have been cracking down on the Shi'ite minority for decades. To make matters worse, the Shi'ite territories are also some of the most oil-rich in the nation, which means if such a war starts up, the Saudis risk losing a lot of oil revenues.
The Saudi kingdom has also announced that it is expanding its border "buffer zone" with neighboring Iraq by another 20 km. They declined to say how big the zone is now, but with the Iraq border covering a lot of the ISIS-dominated Anbar Province, it is the most straightforward method of infiltration for ISIS fighters.
Last 5 posts by Jason Ditz