What's going on with Ansar Bayt al-Maqdis? It depends what day it is.
The largest Islamist faction in the Sinai Peninsula, and one that has been resisting Egyptian military junta offensives since the summer of 2013 coup d'etat, today pledged loyalty to ISIS.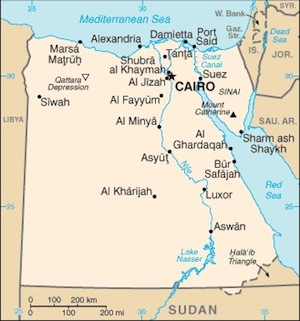 If that sounds familiar, it's because the faction issued a statement just last week saying the same thing. Bizarrely, the group also disavowed the first pledge of loyalty just days later.
It's not even a case of different spokesmen, as the statement of disavowal and today's pledge of loyalty came from the exact same Twitter account associated with the group.
Ansar Bayt al-Maqdis is active in Sinai and to a lesser extent, the Gaza Strip, and becoming directly ties to ISIS would greatly increase their profile. Still, the fact that they've joined up with ISIS and backed away and joined again in a single 7-day span raises doubts about what the group's position actually is.