Ansar Bayt al-Maqdis, the largest and most effective militant faction in the Sinai Peninsula, has issued a statement today declaring its allegiance to ISIS leader Abu Bakr al-Baghdadi as "caliph of the Muslims in Syria and Iraq and in other countries."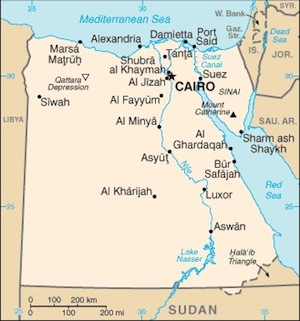 Ansar Bayt al-Maqdis has been the primary focus of the Egyptian military junta's Sinai offensive since its summer of 2013 coup, and the group has carried out several high profile attacks on military targets within Egypt.
Though they never specifically claimed responsibility, that is believed to include the massive attack last week in northern Sinai, which left at least 33 troops dead and a number of others wounded.
In addition to its activity in Sinai, Ansar Bayt al-Maqdis is also active to a limited extent in the Gaza Strip, as a rival of Hamas. The group has tried to undercut Hamas in the strip and has sought to expand its control into the region, with little success.