Last week's settlement announcements sparked a massive diplomatic crisis between Israel and the United States. Underscoring how unconcerned the Netanyahu government was by this, Israel's going to do it again.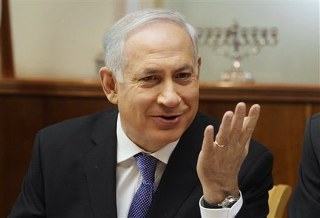 The Israeli Interior Ministry has announced preliminary approval for yet another 500 settlement units in occupied East Jerusalem's Ramat Shlomo, which was one of the two targets in the last announcement as well.
The State Department was critical of the move, saying it "flies in the face" of Israel's stated commitments to a peace agreement with the Palestinians. The Palestinian Authority similarly blasted the move.
Prime Minister Benjamin Netanyahu has rejected the labeling of the settlements as settlements as such on the grounds that Israel annexed occupied East Jerusalem years ago and never intended to allow it to be a Palestinian capital city. Their annexation has never been internationally recognized, however, and the construction process appears materially identical to the other settlements across the occupied territories.