More details have emerged about Ottawa shooter Michael Zehaf-Bilbeau, who yesterday shot and killed a Canadian soldier at the National War Memorial at Parliament Hill.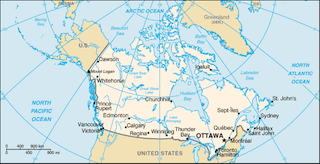 Zehaf-Bilbeau reportedly had a "religious awakening" and sought to travel to Libya, where he said he planned to study Islam and learn Arabic. His behavior was described as increasingly erratic, and his mosque had asked him not to return.
After that, Zehaf-Bilbeau sought to travel to Syria to fight, though he reportedly had recently had his passport seized as a "high-risk traveler." Unlike Quebec hit-and-run attacker Martin Couture-Rouleau, however, he was apparently not under ongoing surveillance.
The Canadian government is pushing for draconian new anti-terror laws, which they were pushing before the shooting happened, but are now presenting, predictably, as a response to the incident.
Last 5 posts by Jason Ditz