Officials have repeatedly overstated the scope of threats in the buildup to war, but Secretary of Defense Chuck Hagel's claims yesterday of "more than 100" American fighters for ISIS may take the cake.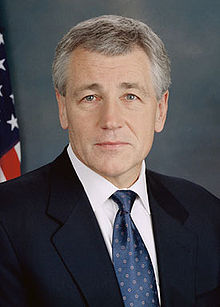 Pentagon officials today offered a "clarification" of Hagel's comments, which is to say a total contradiction, which claimed the US believes there are "maybe a dozen" Americans actually fighting for ISIS.
The Pentagon claimed Hagel's comments were a reference to US assessments that there are around 100 people with American passports inside of Syria. That, of course, doesn't mean they all joined ISIS.
Rather, the estimate would include everyone in Syria, whether there for business, visiting family, providing aid for displaced people, or fighting for some faction or another. Presumably that number even included the recently killed American hostages, who surely were not ISIS members.
The estimates from different Western nations have often varied wildly depending on who is talking and who the target audience is. The truth of the matter is that officials don't seem to have a good idea at all who is a member of ISIS and who isn't.
Last 5 posts by Jason Ditz