There are a long list of Western countries lining up to throw weapons at the Kurdish Peshmerga in the hopes of changing the balance in the ongoing ISIS war. Surprisingly. Iran is also on that list.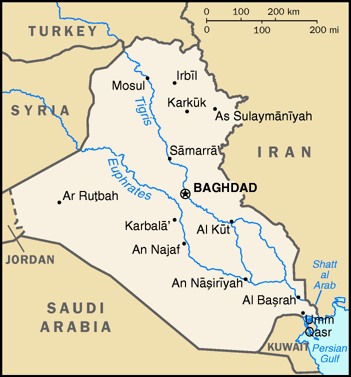 According to Kurdistan President Massoud Barzani, the Iranian government was the first to respond to their call for more weapons, and Iranian arms were the first to actually arrive in Iraqi Kurdistan.
Iraq had long been opposed to anyone providing direct arms to the Kurds, and as one of their closest allies, it's a surprise to see Iran the first to move in to arm the Peshmerga.
That's because the Kurdistan Regional Government has been openly talking about secession for awhile now, and any arms given to them to fight ISIS would inevitably also be a boost in their defensive capabilities in any future war against Iraq's central government, should Baghdad try to crush their secession.
The details of Iran's shipments are unclear, but are said to include both weapons and ammunition. Iran has not commented on the shipment either.
Last 5 posts by Jason Ditz