As yet unconfirmed reports of a massacre have emerged in the northern Iraqi village of Kucho, west of Mosul, where Kurdish sources claim dozens of Yazidis were killed by ISIS fighters.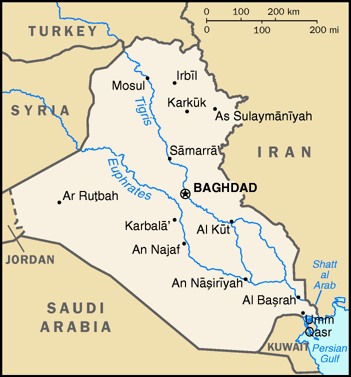 Details are scant, but the narrative is that the ISIS deadline to convert to Islam or pay the Jizya tax expired today, and the attacks were against those who didn't make their payments.
Stories about ISIS attacks on Yazidi have been common out of Kurdish territory since last week, pushing the US for airstrikes under the guise of "humanitarian intervention." Yet last week's claims of 40,000 Yazidis trapped on a mountaintop didn't pan out, so any claims have to be taken with a grain of salt.
Still, with the US scrambling to find a new pretext for its air war, they're not letting any report of a massacre go unexploited, as US drones pointed the village of Kucho later in the day, claiming they saw unspecified "evidence" of a massacre having taken place.