The Obama Administration wasted no time in using the latest ISIS advances as a pretext for military operations, and have already been reported to have launched multiple airstrikes against ISIS targets on Thursday night. The reports came from both Kurdish officials and locals fleeing the attacked towns, but the Pentagon is denying the strikes.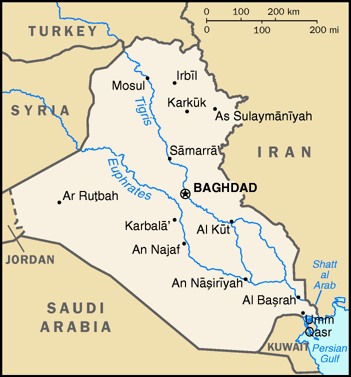 The attacks hit the towns of Gwer and Makhmour, which the Kurdish Peshmerga unsuccessfully tried to recapture from ISIS yesterday. They lie just 25 miles southwest of the Kurdish capital of Irbil.
The US attacks appear to be focused both on blunting the ISIS offensive, amid ISIS threats of an attack on Irbil itself, and on giving the Kurdish forces openings to try to take the offensive and reclaim lost territory.
The Kurdistan Regional Government has been pushing for US intervention since the weekend, when ISIS seized control of Sinjar District, in the nation's far northwest, and routed Kurdish fighters there. The Kurds had been successful in fending off ISIS up to that point, but the momentum seems to have shifted now, with ISIS keen to grow its territory in the area.