Kurdish Peshmerga fighters have reported a new battle with ISIS forces in the area around Makhmur, just 25 miles southwest of Kurdish capital Irbil, and northwest of the important Kurdish city of Kirkuk.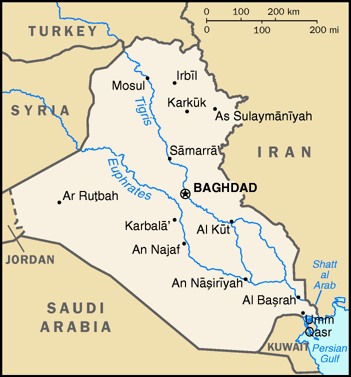 The rural territory is one of ISIS' easternmost possessions this far north, and Kurdish officials say they attacked first, trying to get back on the offensive after losing territory to ISIS in the northwest of the country this weekend. It did not go well, however, and by evening ISIS had reportedly repelled the Kurdish invasion.
The area is outside of the Kurdistan Regional Government's (KRG) territory, but its close proximity to Irbil makes it potentially extremely valuable, and is the closest to Irbil that the fighting has yet gotten. With the ISIS victory, the risk grows that they will advance into Kurdistan again.
The Peshmerga has been pushing to establish military cooperation with Iraq's Army after the recent defeats in and around Sinjar, and are also pressing the US for arms and support for the ongoing fight against ISIS. Kurdish politicians are also preparing for a secession referendum at some point in the future, though no date has yet been set.