A US drone strike has destroyed a house in the Datta Khel region of Pakistan's North Waziristan Agency, leveling it and killing seven people within, wounding three others.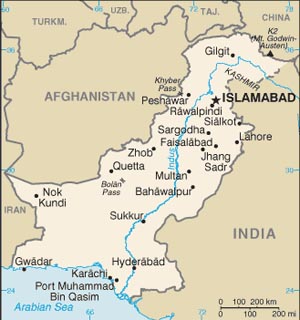 None of the slain were identified by name, though Pakistani officials labeled all of the slain "suspected militants," and though the bodies were charred beyond any hope of recognition, some speculated there were foreigners among the dead.
It is the fourth US drone strike in Pakistan since the Pakistani military launched an invasion of North Waziristan, which followed a period of some months without any strikes.
Though the Pakistani government had been complaining about US drone strikes in the past, they have largely returned to a policy of ambivalence about the attacks since the North Waziristan invasion, which itself came at the behest of US officials.
Last 5 posts by Jason Ditz