In addition to growing death tolls among Ukraine's combatants, both military and rebel, the ongoing eastern conflict is taking a growing toll among civilians, as the fighting increasingly relies on artillery.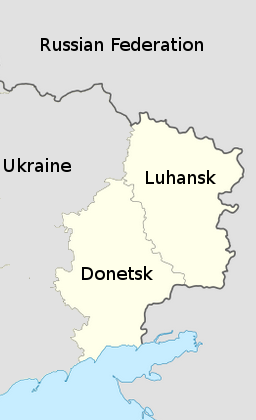 Both sides are armed with aging, Soviet-era artillery, and with the fighting taking place largely in cities, the inaccurate nature is putting a lot of civilians in harms way. At least 30 more civilians were reported killed today, mostly in shellings.
Particularly in cities which look to be open-ended battlegrounds, like Luhansk, tens of thousands of civilians have fled, either westward into Ukraine, or eastward into Russia, which is accepting many ethnic Russian refugees from the area.
Both sides were quick to blame the other for the civilian deaths, and Ukrainian officials are likely to throw in claims of Russian involvement for good measure, but both seem to be using artillery in equally risky manners, leading to growing international calls to stop relying so heavily on indiscriminate shelling.
The deaths are in addition to 11 people killed in an airstrike against an apartment block earlier this week. The rebels, who control the city, reported the strike was carried out by a Ukrainian warplane. Ukraine insisted the attack was carried out by some "unknown" warplane that just happened to be meandering around Donetsk Oblast.
Last 5 posts by Jason Ditz