As Congressional hawks continue to express anger at the recent POW trade which secured the release of Sgt. Bowe Bergdahl from the Taliban, Secretary of Defense Chuck Hagel has expressed regrets over not keeping Congress informed on the process.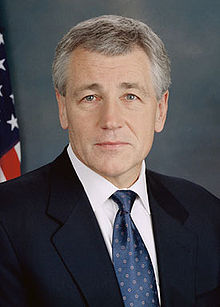 Though the administration had previously insisted it would've been impossible to tell Congress, Hagel now says that they "could have done a better job of keeping you informed."
Congressional opponents of the trade say they would've tried to block the deal if they'd been informed in advance. Hagel insisted he took the security risks "damn seriously."
At the same time, Hagel downplayed the legal questions of the release, saying the administration complied with the "laws of war" in securing the POW trade.
Last 5 posts by Jason Ditz