Secretary of Defense Chuck Hagel today said that the hope among officials is that yesterday's high-profile POW swap with the Taliban, which secured the release of Sgt. Bowe Bergdahl, may present a "opening" for new talks with the Taliban.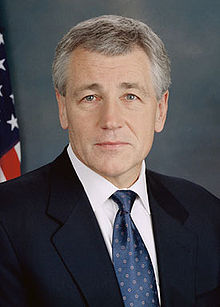 The US was in talks with the Taliban in 2012 on a deal to end the protracted war. Indeed, the US was poised to release the exact same Taliban POWs as a "confidence building" measure back then, even without getting Bergdahl back.
The talks have been stalled since, and the Taliban proposal to include Bergdahl to sweeten the deal, initially suggested a year ago, has only now finally been accepted by the US, which Hagel attributed to Bergdahl's failing health.
Hagel says the "timing was right" on the deal, and it might also give a boost to trying to get the talks themselves restarted, though given how many times those talks have fallen apart for seemingly nothing, it seems like a long-shot for any deal to come.