The Russian government has announced that natural gas giant Gazprom will begin insisting on advance payment for any deliveries of natural gas to neighboring Ukraine starting in June.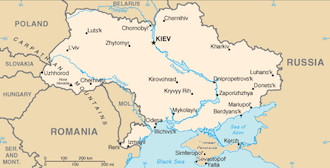 The move aims to assure that Gazprom is paid promptly, or indeed at all, after years of Ukraine's government constantly behind on payments. Compounding the problem, after Gazprom ended the substantial discount they had been giving them, Ukraine's interim government insisted they won't pay at all anymore.
The bill has ballooned with the non-payment, and is several billion dollars, or tens of billions if the fines and late fees end up factored in. Russia said Gazprom made the decision after Ukraine offered "no specific proposals" on getting caught up on their bills.
Ukraine Interim Premier Arseniy Yatsenyuk has said his nation would be open to making payments on its bill, but only if Russia agreed to knock the price down to the previous discount, which seems unrealistic given the rising prices of natural gas across Europe and Asia.