Asked about growing reports of enormous levels of Israeli spying inside the United States, Defense Secretary Chuck Hagel insisted he had "heard of that report" but was unaware of the details.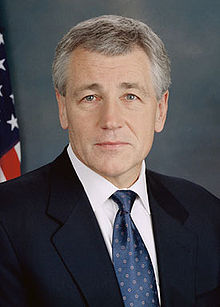 Though stories of Israeli spying are a constant, Newsweek recently broke the news of Israeli espionage at levels far beyond any previously suggested. Israeli officials have insisted the story is entirely a plot to harm US relations.
The Newsweek report quoted a number of anonymous officials who insisted that the surveillance was "unrivaled and unseemly," but that many were afraid of being labeled anti-Semites if they spoke out publicly.
Hagel seemed reluctant to even touch the subject, and spent the bulk of today's visit to Tel Aviv playing up record levels of US military aid to Israel and the "strong bond" the two militaries enjoy.