NATO Supreme Allied Commander Gen. Philip Breedlove continued to play up the idea of an imminent Russian invasion of eastern Europe, saying the alliance is preparing "countermoves" in the region that may include US ground troops deploying.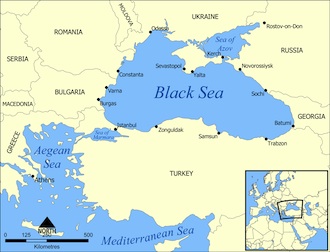 Gen. Breedlove said the plan right now is for a buildup of land, air, and naval assets in the region to "build assurance for our easternmost allies," and that it would mean troops from several nations, including potentially the US, heading to "front-line states."
Breedlove's comments at the conference centered around commercial satellite photos of Russian military bases in the westernmost portion of the country, which he presented as proof Russia has troops "ready to go" in the area.
He went on to say that Russia's assets include "fixed and rotary wing aircraft," unsurprising since a major Russian air force base is in the area near the Ukrainian border.