NATO's Supreme Allied Commander for Europe Gen. Philip Breedlove has cut short his visit to the United States today, citing growing tensions in Eastern Europe and Russian "troop movements" near Ukraine.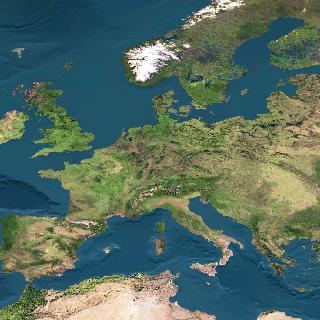 Breedlove, who is also the head of US European Command, was supposed to testify to Congress this week, but instead will be making the rounds in Europe, pushing the Obama Administration's goal of more NATO troops in Eastern Europe.
Estimates on the number of Russian troops on Ukraine's frontier vary wildly, mostly dependent on how much someone is trying to play up the idea of an imminent invasion. Pentagon figures have remained roughly stable at around 35,000 to 40,000 however.
Russia has repeatedly promised everyone who has bothered to listen that he doesn't intend to invade eastern Ukraine, and that the deployments are part of training exercises in the area. Even if such an incursion were to happen, it would be a huge leap to imagine it leading to a Russian invasion of NATO member nations in eastern Europe, which is what the deployments aim to preclude.
Last 5 posts by Jason Ditz