Having completed their annexation of the Crimean Peninsula, Russia's Finance Ministry has unveiled a myriad of aid packages for the new provincial government and the struggling Crimean economy in general.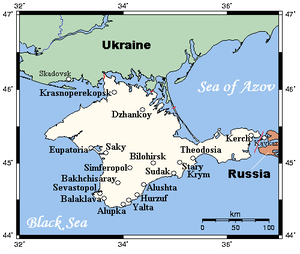 Starting with $300 million in cash for the Crimean government and some small business aid for the port city of Sevastopol, Russia says they expect to spend around $6.82 billion on Crimea this year alone.
Crimea has a budget deficit of over $1 billion annually, and that deficit is only going to grow as the pay rates of government employees there come into line with the rest of the Russian Federation.
Russia doesn't have limitless funds, of course, but they will see considerable savings from their cuts with the Ukrainian government, ending natural gas subsidies and other concessions related to hosting the Black Sea Fleet. Since the annexation of Crimea, Ukraine no longer hosts the fleet, so Russia says all such hosting deals are void.
Last 5 posts by Jason Ditz