Earlier this year, there were suggestions that sequestration would mean some minor cuts to the enormous Israel military aid provided annually by the US government. The cuts never happened, nor indeed did a lot of the sequestration on military spending.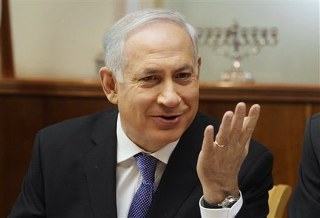 But with massive budget deficits projecting shortfalls in the years and decades to come, Senators say they are confident that US aid to Israel is secure, even beyond the end of the current 10-year, $30 billion outlay, which expires in 2017.
Sen. Kelly Ayotte (R – NH) confirmed talks on another protracted aid package were underway, and said there was no reason to think the US "commitment" would diminish nor, by extension, its spending.
Sen. Joe Donnelly (D – IN) concurred, saying there is an "understanding"  among Americans that "every dollar spent on this is worth it," and that Americans wouldn't object to continuing the multi-billion dollar spending
Last 5 posts by Jason Ditz