Following up on yesterday's promise of more deployments to the region, the United States has sent six F-15 fighter planes to the Baltic States for NATO air patrols.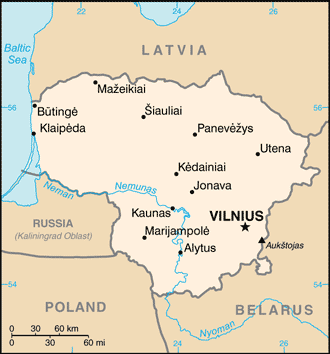 Lithuanian Defense Minister Juozas Olekas confirmed the deployments, saying they were a response not just to Ukraine but to "additional military activity in the Kaliningrad region."
Kaliningrad is a Russian exclave on the Baltic, formerly East Prussia. Olekas claimed significant increases in military operations there in the past four days, but exactly what form they took is unclear.
Lithuanian President Dalia Grybauskaite said the deployment proved NATO is responding "promptly and fast" to the Ukraine situation, saying it underscored that "Russia today is dangerous" and needed to be countered militarily.