While the Obama Administration is quite gung ho about the prospect of imposing sanctions on Russia over the current Crimea crisis, the European Union has been very reluctant to sign off on the plan.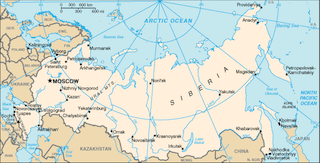 That's because many of the nations, particularly Britain, see the sanctions as far too costly to their own economies, which have had growing ties with Russia, particularly its vast energy sector.
Britain's own position, revealed in a leaked document, is to agree to travel bans and other measures, but to oppose any economic sanctions, fearing it would risk lucrative investment deals in London.
Russia's stock market dropped like a rock on Monday, and the central bank has been trying to prop up the ruble amid investor concern. The threat of sanctions has already had an impact, even if those sanctions themselves never come.
President Putin, meanwhile, has confirmed "serious concerns" about the impact of potential sanctions on exporters from the Customs Union, and during a meeting with presidents from fellow members Belarus and Kazakhstan suggested "measures" to protect their producers and exporters.
Last 5 posts by Jason Ditz