Secretary of State John Kerry's efforts to make his "framework" plan for Israel-Palestinian peace talks unobjectionable to both sides appears to have back-fired, with concerns that it really doesn't say anything of import.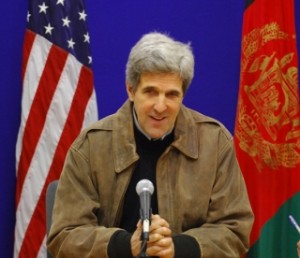 Former Palestinian PM Ahmed Qurei was the latest in a long line of officials to hit out against the plan, saying it is "too vague" on the core issues important to the Palestinians: settlements, Jerusalem and borders.
"Trying to put ambiguity in the text will not help the parties. I don't want to continue discussing what this or that means," insisted Qurei, now a top member of the PLO Executive Committee.
Though Kerry has repeatedly said he is confident the framework will be accepted, so far virtually every Israeli and Palestinian official to discuss the matter has rejected the plan.
Last 5 posts by Jason Ditz