The Chinese government has announced the deaths of eight Uighur "terrorists" today following an attempted attack on a police station in Kashgar, in Xinjiang Province. The Uighurs were said to be armed with knives.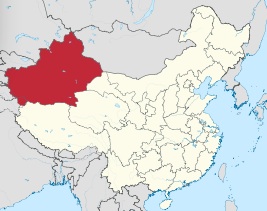 "The police took decisive measures, shooting dead eight and capturing one," the official statement insisted. It comes just two weeks after another incident in which police killed 14 Uighur "rioters."
Xinjiang's Uighur population has long complained of discrimination by the Chinese government, saying they give the ethnic Han citizens who have moved to the region preferential treatment.
Resentment among the Uighurs has fueled a secessionist movement, aiming to split some or all of Xinjiang off of China as an independent East Turkestan. China has ruled this out, and has reacted harshly to protests.
Last 5 posts by Jason Ditz