Tensions continue to simmer over the South China Seas incident on December 5, in which the USS Cowpens almost hit a Chinese warship that was taking part in naval drills in the area.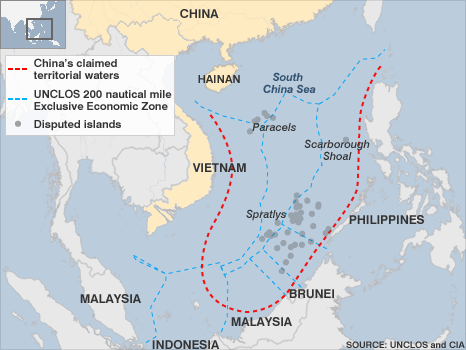 Secretary of Defense Chuck Hagel insisted the whole incident was China's fault, insisting that their ship "cut in front" of the Cowpens in a move that was "unhelpful" and "irresponsible."
China has downplayed the incident, but appears somewhat irked that the Cowpens forced its way through the middle of a training exercise the US and everyone else had already been informed about.
But that incident is just reflective of the bigger source of tensions between the two nations: that the United States is, as a matter of general policy, taking sides in every single maritime territorial dispute China is involved in, and siding with whoever isn't China.
The US insinuation into those disputes has been pushing China to take more aggressive stances on their own claims. The December 5 incident, and Hagel's warning that it could lead to "miscalculations," suggests that the US is still trying to bluff China into accepting US dominance in the region, something it clearly won't do.