Weeks of trying to placate Israeli officials over reaching a diplomatic deal with Iran have not borne much fruit, but National Security Adviser Susan Rice is apparently still trying.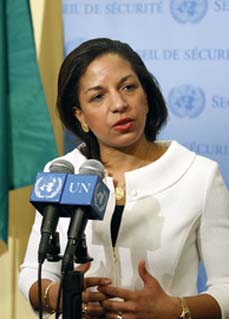 The White House has confirmed that Rice held another series of meetings with her Israeli counterpart Yossi Cohen and a number of other officials.
The meetings centered on reiterating promises that Iran wouldn't obtain a nuclear weapon, and that the US remains committed to Israel's security.
Cohen and other Israeli officials were dispatched by the Netanyahu government weeks ago in an attempt to "shape" the nature of ongoing P5+1 talks with Iran on a final deal, with Israel hoping to push in a series of onerous demands that Iran will be likely to reject, meaning the interim deal would expire after six months.
Last 5 posts by Jason Ditz