Likud MP Tzachi Hanegbi, a close ally to Israeli Prime Minister Benjamin Netanyahu, warned today that the P5+1 interim deal with Iran was making an Israeli attack more likely.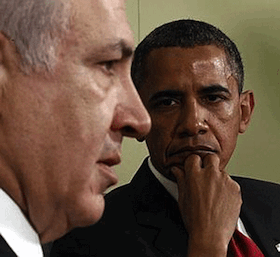 Hanegbi insisted Israel could attack Iran at any time, and might just randomly attack Iran in an effort to prevent a final agreement from being reached with Iran.
Israeli officials have been threatening to attack Iran for decades, of course, and Netanyahu has angrily condemned the P5+1 deal, saying it is a threat to Israel. This has prompted several P5+1 officials to warn Israel against undermining the pact.
The Netanyahu government has made no bones about that being their goal, ordering Mossad yesterday to find "evidence" of violations in an attempt to kill the deal before a final pact can be reached. Apparently option two is to just attack Iran and hope the Western nations that for years have given Israel cover to behave so belligerently would be blamed, and that this would kill the deal.
Last 5 posts by Jason Ditz