It is now one year since the United Nations General Assembly recognized Palestine as a non-member observer state, and by the reckoning of many Palestinians also one year since the PA has accomplished anything.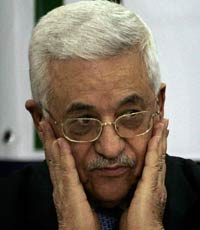 "In the 120 days that I went to negotiate, the Israeli government Year after UN vote, Palestinians eye diplomatic action," complained Saeb Erekat, the head negotiator who resigned recently.
Erekat's comments reflect the growing Palestinian opposition to the Israel talks, which haven't amounted to anything but have stopped the PA government from trying more UN action.
Increasingly, PA President Mahmoud Abbas is under pressure to try the UN again, in the hope of finding a better path to statehood than the Israeli talks, which seem to be a dead end.
Last 5 posts by Jason Ditz