British spy chiefs gave rare testimony to parliament, barely disguising their outrage at having to answer questions about leaked surveillance programs from MPs who expressed major concern at their comparative lack of oversight.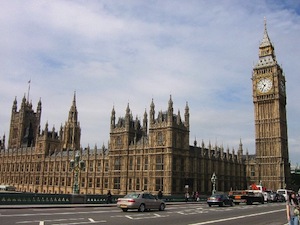 Sir John Sawers, the head of MI6, claimed that al-Qaeda was "rubbing their hands with glee" at the leaks from Edward Snowden, claiming they put myriad surveillance operations at risk.
GCHQ chief Sir Iain Lobban focused instead on media reports about his organization and the NSA deliberately undermining commercial encryption, saying the disclosures "made life easier for terrorists."
Bizarrely, Sir Iain defended the allegation by claiming the GCHQ had been listening intensely to a number of conversations from "targets" since then and a lot of them were discussing changes to their communications software.
MI5's chief also claimed 34 "terror plots" had been disrupted by the surveillance, though he provided no actual details about that and claimed simply that many thousands of people in Britain were known terrorists or supporters.
Last 5 posts by Jason Ditz