Iraqi Prime Minister Nouri al-Maliki may be facing an ever-worsening security situation both internally and regionally, but seems to be styling himself as a major regional player, as he visits Washington today for several days of talks with top US officials.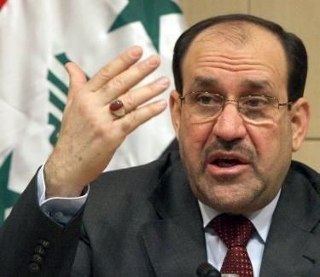 The main goal of Maliki's visit is to convince the Obama Administration to provide him with large amounts of additional weapons, including attack helicopters, with a near-term focus on fighting against Islamist factions along the Syrian border.
Maliki is also expected to present himself as a potential mediator for the US in dealing with Syria and Iran. US officials insisted there was no real need for mediation, however.
Maliki may also find that he's not nearly as popular with US officials as he was during America's occupation of Iraq, as a number of Senators have issued a statement condemning his "mismanagement" of the nation, and accusing him of being under the control of Iran.
Last 5 posts by Jason Ditz