Israeli Justice Minister Tzipi Livni, nominally in charge of peace negotiations with the Palestinians, is desperately trying to kill a new bill moving through the Knesset today which would indefinitely delay the talks.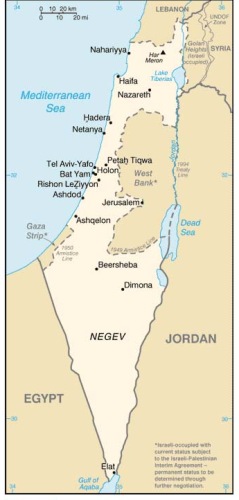 The bill, pushed by Ya'cov Litzman from the United Torah Judaism Party, would ban any negotiation with the Palestinians on the status of Jerusalem unless a super-majority of the parliament first okays the talks.
Questions about returning parts of occupied East Jerusalem to the Palestinians have proven hugely controversial within Israel, as Netanyahu has insisted all of metro Jerusalem will be the "eternal, undivided" capital of Israel.
Livni's approval as chief negotiator was a condition for her joining the coalition government, though other factions within the coalition have repeatedly sought to push bills that would limit the ability to make a final settlement, concerned that she is a lot more pro-negotiation than most of the government.
Though the bill doesn't explicitly rule out negotiation on Jerusalem, the need for a super-majority amounts to a de facto ban, since it would be all but impossible to get a majority of the Knesset to agree on anything peace related, let alone something involving territorial transfers.
Last 5 posts by Jason Ditz