Egypt's military junta is attacking the town of Kerdasa today as part of what officials term an effort to return control over towns still held by Morsi government loyalists to the military.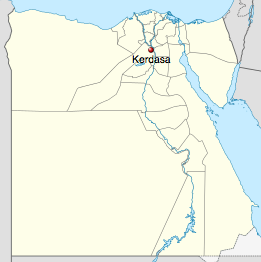 National police had previously been chased out of Kerdasa last month, part of a backlash against Cairo massacre. 15 police were said to have been killed in that fighting, and the junta claimed 140 "suspects" were in the Giza town.
The raid is expected to be straightforward, with military and national police using overwhelming force and heavy equipment. Police General Nabeel Farrag was killed in the lead-up to today's fighting, shot during a pre-offensive pep talk.
10 security forces were wounded in today's offensive, while 55 locals were reportedly captured in house-to-house raids. There was no confirmation so far on casualties among the locals.
Last 5 posts by Jason Ditz