The European Union's emergency meeting on Egypt came and went today, with a relatively tepid response, insisting that certain arms exports would be suspended temporarily, but that the basic aid program will continue unchanged.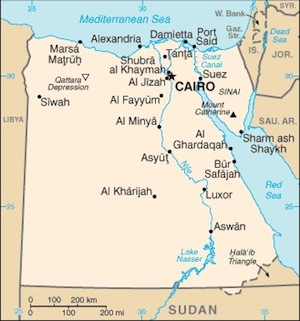 EU foreign policy chief Catherine Ashton says that Egypt is a "crucial partner" who needs to continue to be subsidized, even if she personally believes "the recent operations of the security forces have been disproportionate."
By "operations of the security forces," Ashton means the massacres of several hundred civilian protesters last week. Other EU officials admonished the protesters, urging them to "resume negotiation" with the junta.
Saudi Arabia has already promised to make up any aid lost from other nations as a result of the junta's brutality, but in this case it is likely to be so trivial it won't be worth bothering with, since the arms exports impacted are extremely small.
Last 5 posts by Jason Ditz