Meeting with his Iraqi counterpart Hoshyar Zebari today, Secretary of State John Kerry pushed Iraqis once again to do more to prevent weaponry from reaching either side in the ongoing Syrian Civil War.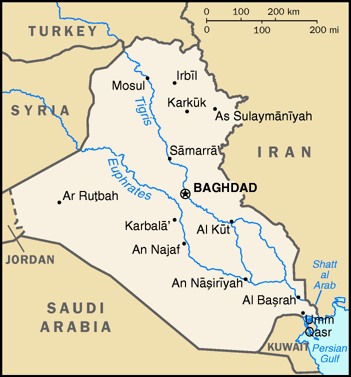 This is an old issue, as Kerry and other US officials have repeatedly demanded that Iraq ban Iranian cargo planes from their airspace, claiming they have weapons on board for the Syrian government.
Iraq has spurned that demand time and again, repeatedly trying to placate the US by agreeing to search the planes, but coming up empty and saying they have no evidence to support the US allegation.
The US demands are now flowing both ways, with Kerry also warning Iraq to do more to prevent al-Qaeda in Iraq (AQI) from smuggling weapons and fighters into neighboring Syria.
That has been a major problem, but it's one that Iraq has no real way of stopping. What's more, with Kerry one of the leading proponents of arms to Syria's rebels, the demands for Iraq to do more to prevent weapons to other rebel factions inevitably rings very hollow.
Last 5 posts by Jason Ditz