Fresh off the White House announcement that they are cancelling September's Moscow summit, US officials are touting a growing number of "differences" with the Russian government and are reassessing their ties.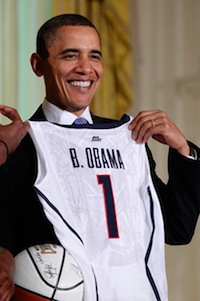 They're sugar-coating it, of course, as the US moves are entirely prompted by administration anger at Russia granting Edward Snowden asylum, and Foreign Minister Sergey Lavrov today chided the US to "act like grown-ups" if they want to make any progress diplomatically.
Maturity and US diplomacy rarely go hand-in-hand, and Russian officials were baffled at what they see as the US blowing Snowden's asylum grant out of proportion, adding that the US hostility has virtually obliged them to continue to protect him from US persecution.
Indications are that Obama's policy toward Russia is going to get more and more petty, as President Obama today took time out of his press conference to mock Russian Vladimir Putin's "slouch" and to insist that Russia's Olympics team is at a marked disadvantage because of the government's policy on homosexuality.
Last 5 posts by Jason Ditz