Egypt's military junta says that it intends to continue to escalate the crackdown on the Sinai Peninsula because of threats to "national security," adding that at least 60 "terrorists" have been killed so far in the offensive.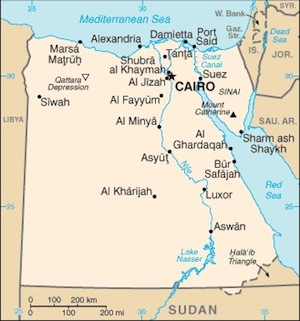 The offensive began at pretty much exactly the same time as the military's coup in early July, and the military was even shoring up troops inside in the peninsula in the days ahead of the coup in anticipation of starting a crackdown.
Army spokesman Ahmed Ali says that in addition to the 60 killed, 64 others were wounded and 103 were captured in the operations, which focused on Islamist factions operating in the peninsula. 102 tunnels into the neighboring Gaza Strip were also destroyed.
The factions are accused of ties to Hamas, and the military began the crackdown over fear that Hamas would use them to try to orchestrate a return of the elected government, which was on much better terms with them than the junta is.