Iraqi officials say that some 400 al-Qaeda fighters are still at large over this week's high-profile jailbreak from Abu Ghraib. Though some may stay in Iraq, analysts say the smart money is on most of them going to Syria to join the rebellion there.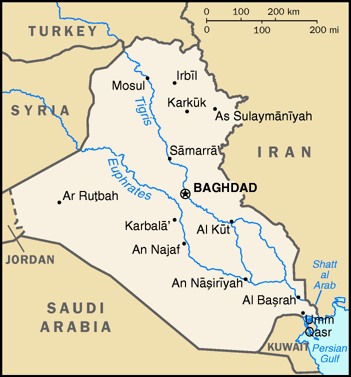 In influx of hundreds of seasoned al-Qaeda fighters into groups like Jabhat al-Nusra could have a major impact on the ground in Syria, and will at the very least underscore al-Qaeda's effective dominance of the rebellion as a whole.
Jihadist fighters have proven to be the most effective on the ground in Syria, and despite the US and other nations openly backing the secular rebels, al-Qaeda is still expected to do the heavy lifting in major battles.
Though al-Qaeda in Iraq (AQI) would no doubt prefer to keep its fighters in Iraq, the reality is that having hundreds of the fighters remain officially uncaptured will harm the Maxliki government significantly, and if those fighters are in Syria, it will be effectively impossible to capture them.
Last 5 posts by Jason Ditz