In the US, the Obama Administration has sought to portray the Israel-Palestinian peace talks as something they are doing to "help Israel." The Israeli government clearly doesn't see it that way, however.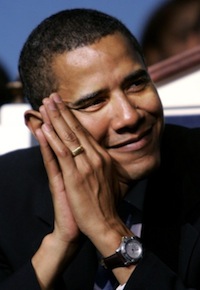 Rather Prime Minister Benjamin Netanyahu sought US "incentives" in return for their participation, and pushed for the release of imprisoned spy Jonathan Pollard to increase Israeli government support for the talks.
The attempt to secure Pollard, even suggesting the US "exchange" Pollard for the Palestinian detainees that Israel would release at the start of the deal, isn't just idle greed, but reflects the very real opposition to peace in Netanyahu's coalition.
The talks have been openly spurned by several factions in the Israeli government, and the coalition is so divided on the matter that the peace process might break the coalition either way, leaving Netanyahu struggling to insist that concessions from the US are worth the talks, and that no deal is going to really happen at any rate.
Neither Israel nor Palestine seems to be under any delusions about this, with Israel hoping to secure US concessions and stop the Palestinians from going to the UN General Assembly about statehood. Abbas is getting the Palestinian detainees released, which should improve his political prospects coming into election season. What the US is getting out of this is the real question, as it seems they are facilitating talks that aren't going anywhere and paying heavily for the privilege.
Last 5 posts by Jason Ditz