Israeli Prime Minister Benjamin Netanyahu is demanding that the European Union retract yesterday's new guidelines forbidding cooperation with companies and organizations that do business in Israeli settlements, insisting the guidelines must be "postponed" for an undisclosed amount of time.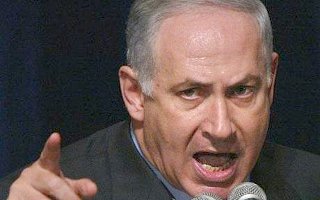 Israel's center-right government has been staking out myriad positions on the guidelines, from warning they'll threaten peace talks to condemning them as tantamount to another Holocaust (per Housing Minister Uri Ariel).
Economy Minister Naftali Bennett, leader of the Jewish Home Party, also urged Israel to move against the EU's criticism, saying Israel should dramatically expand settlements to prove that they can, and claiming Israel's claim on the settlements predates Paris and that the settlements would remain long after Paris was gone.
For all the attempts to portray it as "harmful" to the peace process, the reality is likely quite a bit different, and will likely force Israel to cooperate with John Kerry's attempt to restart the peace process or risk not only validate the EU measures, but encourage more such measures.
Last 5 posts by Jason Ditz