The Egyptian military's harsh offensive into the Sinai Peninsula has focused in recent days on shutting down tunnels for shipment of goods into the Gaza Strip, leaving the besieged Palestinian enclave with growing shortages, and more problems.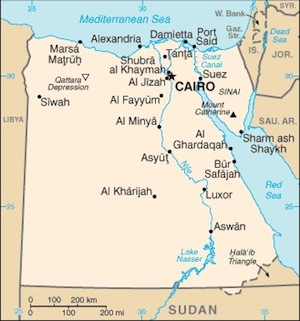 Israeli officials are cheering the move as "effective action against terror cells," but the humanitarian crisis being created in the Gaza Strip could lead to more unrest in the territory, weakening Hamas control and encouraging rivals to fire missiles abroad to embarrass Hamas, which has tried to ban the practice.
The context of the Sinai crackdown, coming in the wake of a military coup, also means that Israel runs the risk of its support for the operations amounting to a de facto support of the new junta, meaning factions in opposition to the coup may hold a grudge against Israel, as they suggested they will against the US.
Egypt's military has been keen to crack down on Islamists nationwide, but nowhere more so than in the Sinai Peninsula, where military operations are regulated by a pact with Israel.
Last 5 posts by Jason Ditz