Under US law, the government is obliged to suspend all aid to a nation in the event of a military coup, which is why the Obama Administration has been desperate to avoid using the word "coup" to describe last week's military takeover in Egypt.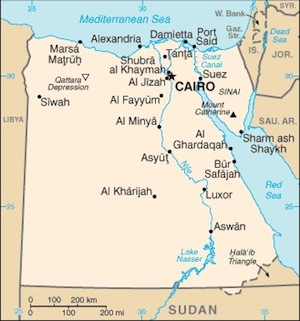 Instead, US officials continue to speak supportively of the new junta, while lashing to ousted, elected government as "undemocratic," a remark the military found extremely encouraging.
There also are indications that instead or pretending the coup didn't happen, the US Congress may push legislation that would give Egypt's junta a formal "waiver" from any aid cuts that would need to be imposed.
A similar "coup waiver" was formerly in place for the Pakistani junta of Pervez Musharraf, and officials say this could serve as precedent for what officials seem eager to do, formally endorse the military's takeover.
That said, the White House has also expressed concern about the junta's arrests of former government officials, as the military has ordered more and more of them detained for "incitement."
Last 5 posts by Jason Ditz