The Pakistani government's call for the US to end its drone war over the country's tribal areas appeared to have been somewhat successful, with only a single strike in the whole month on June. That hope was shattered overnight, when US drones pounded a home in North Waziristan, killing 17.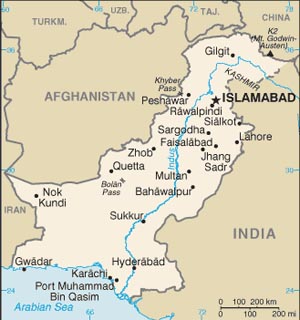 Pakistan's Foreign Ministry issued a statement condemning the killings as a violation of Pakistan's sovereignty and territorial integrity, reiterating their demands for the campaign to end.
Pakistani Prime Minister Nawaz Sharif has promised to take a harder stance against US strikes than his predecessors, and revealed that while publicly criticizing the attacks, the Zardari government had private agreements in place for the US to continue them.
Yet despite Sharif's promise to cancel the agreements, the US strikes continue, and that is going to force Sharif to either take more serious action in response or appear to be another willing facilitator.
Last 5 posts by Jason Ditz