Egypt's coup sidelines President Mohammed Morsi and has put two other figures, Army Chief Gen. Abdelfattah El-Sisi and Supreme Constitutional Court Justice Adly Mansour.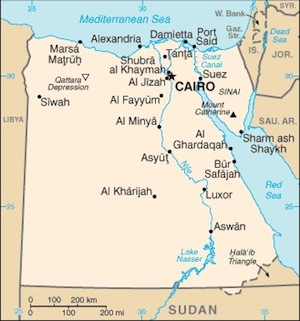 Mansour is almost entirely unknown, even in Egypt. A career bureaucrat who held several posts several posts under dictator Hosni Mubarak, Mansour was appointed to his most recent post by Morsi himself. His personal beliefs are unclear, and his career has centered around not making waves.
Which might be exactly why he was a good choice for Sisi, who served as both the nation's army chief and defense minister after the retirement of post-Mubarak junta leader Field Marshal Tantawi.
Sisi was long groomed for military command and is seen as very close to the US military. In a nation with a long history of military rule and huge US aid on the line, this combination could set the stage for him remaining dominant in Egypt's post-coup power structure.
Last 5 posts by Jason Ditz